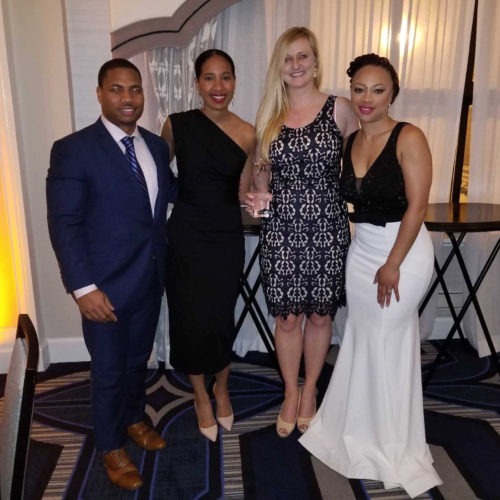 Our Philadelphia Metro Market was recently recognized as corporate co-sponsor of the year at the Annual NABA Awards Gala! The evening was a wonderful black tie event, featuring multiple companies and organizations, including the Big 4. The evening was dedicated to recognizing scholarship recipients and other outstanding members of the organization. The theme was "Legacy Driven, Commitment to the Future," and the guest speaker was Dr. Aaron Smith, an African American Studies Professor at Temple University. Smith is also known as the "Rapping Professor" for his ability to rap powerful messages during lectures.
Antanette Wise-Hadi, a Manager for Siegfried, was specially recognized as been involved in mentoring and encouraging like-minded professionals to study for the CPA exam. She has been a leading figure in helping people through the NABA study group.
Together with Wells Fargo, Siegfried was recognized as co-sponsor of the year for "Commitment to Diversity and Inclusion Award." Other Siegfried team members in attendance included Steven Jones and Mia Rivera-Smith.