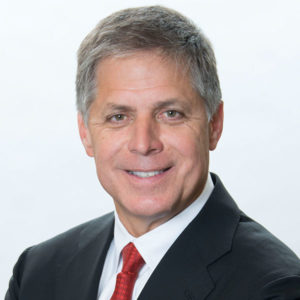 Robert L. Siegfried, Jr., CPA
CEO & Founder
In 1988, Rob had a dream to start his own CPA firm that would transform the Accounting Industry. What started as a small company in Wilmington, Delaware, has grown into a national Firm employing hundreds of people. Today, Siegfried provides unique Leadership Advisory and exceptional talent delivery that enable financial executives to become better leaders and exponentially improve their lives.

Rob earned his bachelor's degree from the University of Delaware with majors in economics and accounting. He began his career with EY and worked there until he left to form The Siegfried Group. Since then, Rob has been recognized for his innovative role in the accounting industry: Accounting Today recognized him as one of the "Top 100 Most Influential People in Accounting"; the University of Delaware, Lerner College of Business & Economics, recognized him with the Alumni Award of Excellence; and the University of Delaware honored him with its prestigious Wall of Fame award.

From 2012 to 2017, Rob served as Chair of the Advisory Board for the Lerner College of Business & Economics at the University of Delaware, where he also has been a convocation speaker; Rob continues as a major contributor to the university's Horn Entrepreneurial Leadership program. Rob also co-founded the Siegfried Youth Leadership Program™ to bring his passion for leadership development to youth in the greater Delaware area.
William H. Schieffer, CPA

Executive Vice President

George A. Siegfried

Executive Vice President

Andrew Lavelle, MBA

Executive Vice President & CFO, Finance & National Sales Operations

Kevin Keegan

Senior Vice President, Regional Managing Director, Central Region

Jeff Mitchell

Senior Vice President, Siegfried Advisory

Lisa Paulk

Senior Vice President, Regional Managing Director, West Region

Wendy Sauré

Senior Vice President, National Sales Operations

Matt Baer

Vice President, Regional Managing Director, Southeast Region

Meghan Cartmell

Vice President, National Employee Enhancement Operations

Amy Devlin, CPA

Vice President, Regional Managing Director, Mid-Atlantic Region

Sarah Hopkins

Vice President, People Operations and Senior Counsel

Katie Nyarady-Clymer

Vice President, Regional Managing Director, Northeast Region

Jeff Osberg

Vice President, National Markets & Sales Team

William J. Ulrich

Vice President & General Counsel, Legal & Facilities