They all convened on Las Vegas recently for a multi-day event at the Cosmopolitan, a luxury resort in the heart of the Las Vegas Strip.
Siegfried held its National Summit for the first time in nearly four years. "We haven't done this in a while," said Rob Siegfried, Founder and CEO. "But we wanted to get you all out here to reconnect, better understand our higher purpose, gain some insight into the Firm's future, and of course, have fun."
"It's important that you understand what we're trying to accomplish, and why and where you come into that," he continued. "By helping us go where we want to go, are you supporting where you want to go? Because when those things are aligned, it's really powerful." Siegfried shared many insights and challenged everyone to become better leaders to exponentially improve their Lives.
During the National Summit, Siegfried, Firm President Joan Davidson, and members of the National Market Leadership Team took the stage to discuss the Firm, its growth, and its future.
Regional Market Leaders from each of Siegfried's four Regions shared updates on their respective teams, recognized Siegfried Award winners, and encouraged everyone to celebrate their individual contributions and their collective achievements.
In the afternoon, guest speaker Ben Saunders, polar explorer and endurance athlete with five North Pole expeditions to his name, addressed the crowd, encouraging them to embrace their ambition, their courage, and the challenge of leadership. "No one else is the authority on your potential," he said. "I have a healthy disdain for the word 'impossible.'"
Guests were entertained at lunch and during a special segment by Steven Brundage, a professional magician who recently appeared on the television show "America's Got Talent" and is best known for his routines with Rubik's® Cubes.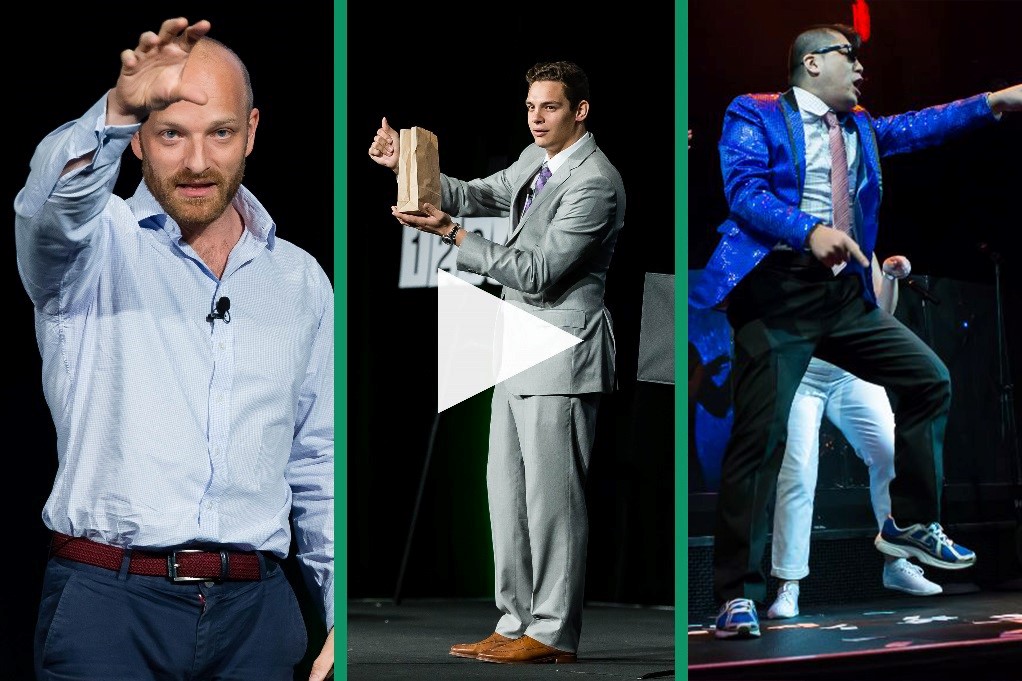 Lip Sync Battle
In the evening, Siegfried's Professional Resources, National Market Leadership Team, Executive Team, Operations Team, and special guests gathered at Marquee Nightclub for the first ever Siegfried Lip Sync Battle. Twenty talented groups took the stage to entertain the crowd, and ultimately, a team from the Northeast was crowned the champion for their performance of PSY's "Gangnam Style."
"I can't really describe what an amazing trip this was," said Melanie Hope, an Associate Manager from Siegfried's Charlotte Market. "I feel so grateful to work for a Firm that puts so much time, energy, and resources into its people. The most important lesson I think I've learned is how limitless my potential is, and that if you fully commit to your journey and engage in life, anything is possible."
Click here to see all of our amazing pictures from the week!