True wisdom comes from those who don't have all the answers. To spark transformative change, we need to keep asking questions, embrace our curiosity, and surrender to trust.
Transformation is crucial to creating the future we want, according to Rob Siegfried, CEO and Founder of Siegfried. "We have to be willing to change, and humble enough to pay attention to what's happening around us, even if we don't understand it," he shared. "It's a tremendously useful skill to have faith and to believe in things you can't see."
These insights, which Rob shared at Siegfried's most recent MY Journey® event, introduced the focus area for the day, which was "Your Bigger Future."
"Your bigger future is getting in touch with the dreams and the things in your life that make you inspired about yourself," said Rob. "You can't be strong and great for other people unless you're strong and great for yourself first."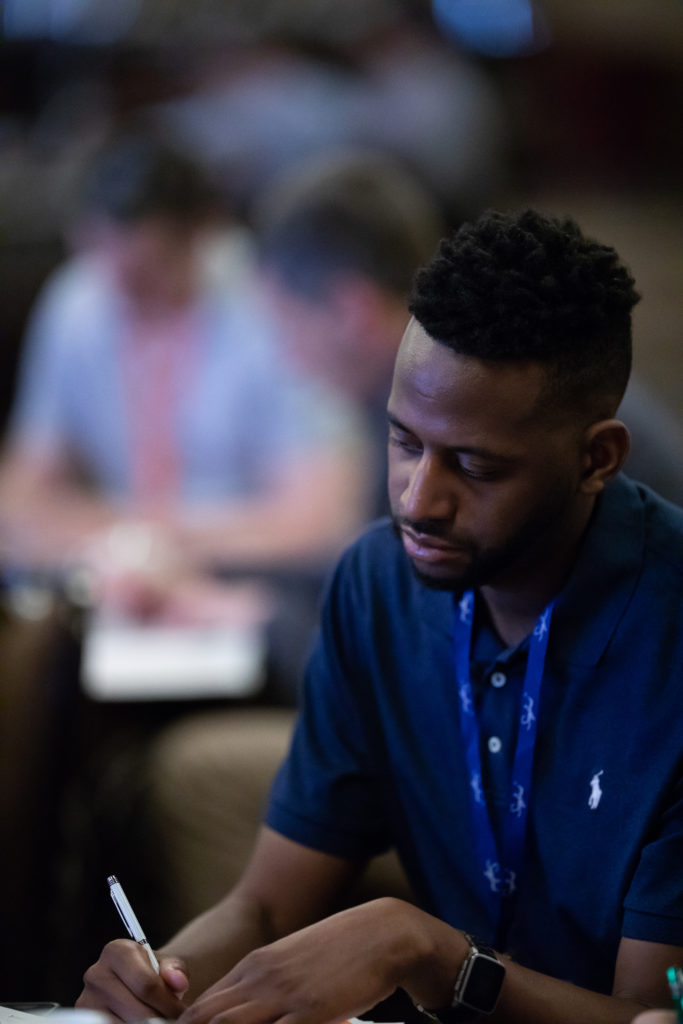 Developing mastery in "Your Bigger Future"
At each MY Journey®, Siegfried helps people work toward mastery in a certain focus area, or pillar. An expert in "Your Bigger Future" is someone who strives to grow in many areas, who possesses a clear understanding of self and lives an examined life, who embraces creative tension (the space between reality and potential), and who can appreciate and leverage the help of others who support their success.
In addition to discourse and insights from Rob, MY Journey® attendees had the opportunity to learn from two extraordinary guest speakers: Jack Uldrich, a futurist, and Father Jim Greenfield, the president of DeSales University.
Uldrich's presentation, called "The Wisdom of Unlearning" encouraged us to embrace our ignorance, which would lead us to an elevated sense of humility and teach us how to listen to different voices. Greenfield's presentation, "10 Lessons for the Long Haul," focused on how we can cultivate spiritual and emotional happiness using positive psychology.
Exploring spirituality
Following these presentations, global entrepreneur Dave LaRue moderated a panel between the two men. "I don't want you to just leave here with great ideas. Think about what you can do with those ideas and where you go from here," encouraged LaRue before he began the panel discussion.
Together, they navigated the topic of spirituality and faith, and how hearing those words can lead people to put up reactionary barriers. "To be a spiritual person, in my opinion, is to have an ultimate concern," said Greenfield. Uldrich added that we need to give ourselves permission to be silent with ourselves and understand what spirituality means to us. "If we don't, we're limiting our futures."
After the panel, attendees worked through some self-reflective tools, and then Rob closed out the day. "Your future is in your hands. Ask yourself every day: What can I learn? How can I get better?" he said. "You are a lifetime journey."