Living well starts with being well, and being well comes from constructing balance emotionally, physically, and spiritually. To find the most balance in ourselves, we should monitor and improve our habits, routines, diets, and schedules. Your best, healthiest self is there for you, but you need to take the time to reflect on your current habits and find the discipline to implement better choices where you can.
Rob Siegfried, CEO and Founder of The Siegfried Group, LLP (Siegfried), a leadership advisory firm, recently selected Live Well Be Well as the focus for the Firm's latest MY Journey® event, which was hosted live in Las Vegas, Nevada. MY Journey® is a unique employee development program at Siegfried. For this particular event, the Firm partnered with experts in mindfulness, fitness, nutrition, and spirituality to connect with and engage employees.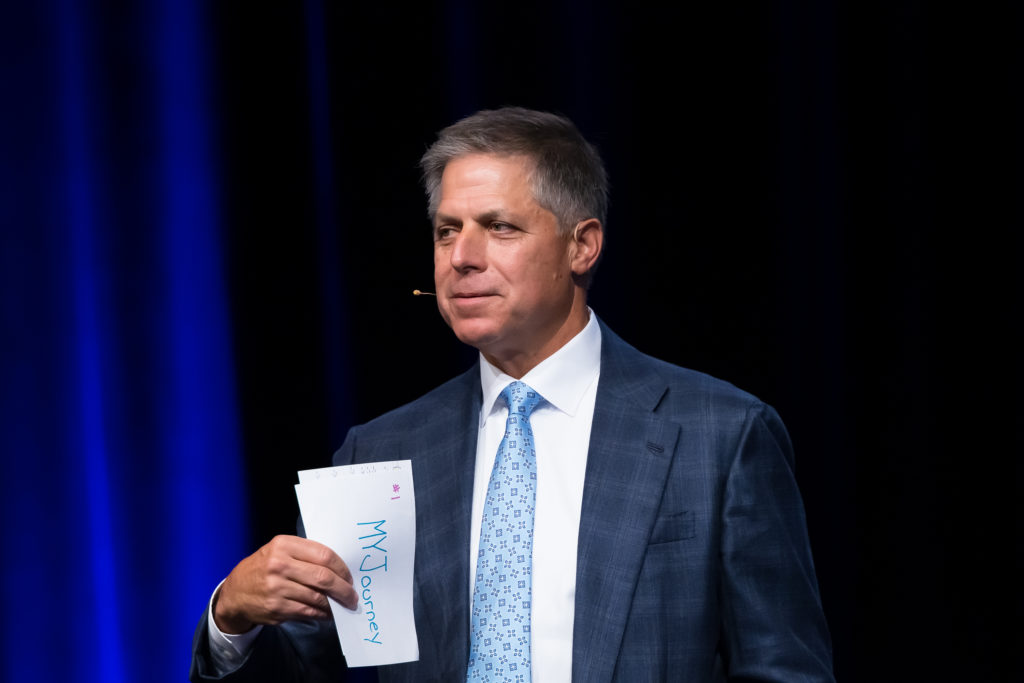 Rob explains the choice, saying "Live Well Be Well is at the crux of our goals for our employees. Taking the time to assess what matters most to them in their lives is critical to achieving and maintaining a healthy and beneficial work-life synergy. People may laugh, but doing something as simple as cutting out soda could have hugely beneficial effects, but you don't just come to these things naturally. It takes self-reflection and consideration of the current state of things to put it in motion."
"The best employees motivate themselves toward something greater," explains Rob. "I have my own goals and dreams, and they involve helping my employees see and understand how to achieve theirs while enjoying the fullest, healthiest life they can with the people they care most about."
Developing Habits to Live Well Be Well
As a company, Siegfried aims to help employees focus on what and who is most important to them, and how to empower individuals to transform their mindset and achieve their dreams.
"Fulfilled, healthy employees don't just work better for us," says Rob. "They deliver an unparalleled experience of excellence and meaning for our clients and for the people who matter most to them, at work and home."
As part of the live MY Journey® event, Rob led in-depth workshop sessions along with several guest speakers, who also participated in a panel discussion. Speakers included: Jacqui Bonwell, Dr. Joan Borysenko, Dr. Ed Campbell, Johnny Gillespie, Bill Isaacs, Dave LaRue, David Panarelli, Father Leo Patalinghug, Wendy Sauré, and Stefanie Ziev. Some topics of conversation included regular exercise, unhealthy foods and drinks, positive growth mindsets, and other simple ways to improve productivity.
"Employees are more than just employees," says George Siegfried, Executive Vice President at Siegfried. "They have lives outside of the office that hold true value to them, and by empowering our teams to search for ways to live better, we improve both the well-being of our employees and the relationships with our clients."